I haven't been on a long train ride armed with a good book to read for a long time already.
I realised that actually getting out of NTU, listening to my music and reading while musing about life really invigorated me - I had enough economics and organizational behaviour reading already.
It was great to just have time to think and ponder on the subtler points of life, in my private bubble in the train, protected from the hustle and bustle of the outside world. It just made me feel centered and happy. It's definitely something I should be doing more off.
Life just seems so much brighter and full of potential now as a result of my on-train-meditation. (:
Just want to share an inspirational quote I read today. I heard of it before, when the GP teachers were screening Freedom Writers back in St. Andrews.
Here it is:
You are a child of God. Your playing small does not serve the world. There is nothing enlightened about shrinking so that other people won't feel insecure around you. We are all meant to shine, as children do. We were born to make manifest the glory of God within us. It is not just in some of us; it is in everyone. And as we let our own light shine, we unconsciously give other people permission to do the same. As we are liberated from our own fear, our own presence automatically liberates others.


- Marianne Williamson, A Return to Love.

Su Hui and Charmaine, just take care and have the time of your life in the UK, okay? The brunch bunch just won't be complete without you. Looking back, those were really good times where we were just so carefree and just bonded over lunch.
Can't wait till we can have brunch again Su. Really.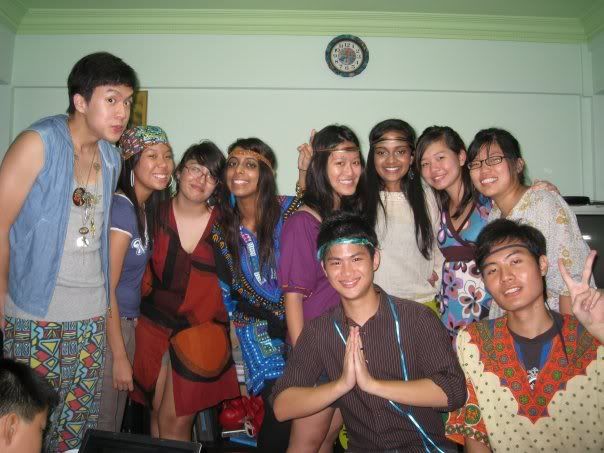 Till we meet again, Su.
It's going to be another really nice, long train ride tomorrow. (: