I've been studying in Singapore for close to four years already and have seen Singapore from almost every angle possible already - from the tall rooftops of office buildings on Shenton Way to the gritty lorongs of Geylang and still find something new every time I go out and explore.


Singapore is unique because it really is more than the metropolitan shopping city most people see it to be because it's really much more than Orchard Road and shopping, shopping and more shopping (although that does happen quite a bit here as Singapore is slowly growing into one big shopping mall, but I digress).
I believe that Singapore truly is a great holiday destination because it manages to offer such a diverse amount of experiences, all conveniently near to each other with an awesome public transportation system to boot. It all adds up to great holiday exploring even if you're without a car! Where else can you walk out of the botanical gardens and take a short bus ride down to the hottest shopping centers in town? Only in Singapore!
So what would be my
perfect 1-day itinerary
for a foreign friend of mine?
Firstly, we'll start the day off well with some healthy exercise at the East Coast Park! The park is a wonderful place to have a picnic, jog, cycle, and even rollerblade! You can even go for a dip in the sea or make sand castles if you want to at the nearby beach!
After all that exercise, we'll head towards Bedok to have a good Singaporean breakfast of Kueh Chap! Kueh Chap is something that I've found pretty unique to Singapore because I never really had it before back home in KL. Kueh Chap is a delicious dish of flat noodles accompanied with a light pork flavoured soup served with delicious stewed pork meat and organs. There are quite a number of really good Kueh Chap stalls in Bedok, and it's my number one destination I head to whenever I have the craving for it!
After all that good food, it's time to head down to town. I would take this opportuinity to take my friend on the MRT and experience the Singaporean MRT experience. We would zoom down from the East end of Singapore down into the heart of town itself and alight at Orchard Road.
From Orchard Road, we would go by the major shopping centres and leisurely walk down towards Plaza Singapura and from Plaza Singapura doing some light shopping as well as showing my friend the only Istana I know that is strategically situated right next to a prominent shopping centre!
As we would have no time to waste at all, we would then take a comfortable cab ride right down to Vivo City, one of the newest and most spacious malls in Singapore. What makes it even better is that it's right next to Sentosa, our very next stop after Vivo. But first we take an ice-cream break!
If you know me well enough, you will know that my favourite brand of ice cream is none other than
Ben & Jerry's
, which till today we still don't have back home in Malaysia! And there's a scoop shop just right inside Vivo City. What does that mean? It's ice cream time!
After the multiple ice-cream induced orgasms, and some food, it's time to move to Sentosa! Time for more beach fun! There's lots of little cute attractions here that tourists love to go to as well (but don't drag me there cause I've been in them like a gazillion times already)!
And if you should get thirsty, grab a drink at the happening Cafe Del Mar and sunbathe your worries away!
So after all the fun, sand and surf (did I forget the girls playing volleyball at the beach?) at Sentosa it's time to just chill and watch the sunset. And of course, that only means that it's time to eat!
So we would then cab back to Marina Bay and go to the Esplanade, which looks awesome during the sunset.
We'll walk around the Esplanade, taking the obligatory pictures of both the Esplanade, The Singapore Flyer and lesiurely make our way to Gluttons Bay to have more local food! There, I'll treat my foreign friend to even more delicious local food like Sambal Stingray, Char Kuey Teow, Oyster Omelette and other local goodies!
After dinner, it's time for some partying! I would then take my friends to the Butter Factory which happens to be conveniently located just next to the nearby Merlion! But let's not forget the obligatory camwhoring by the Merlion!
And if Butter Factory is too crowded or somehow does not suit my friend's tastes, fear not as Clarke Quay or Zouk (along with Phuture and Velvet) is only a short cab ride away.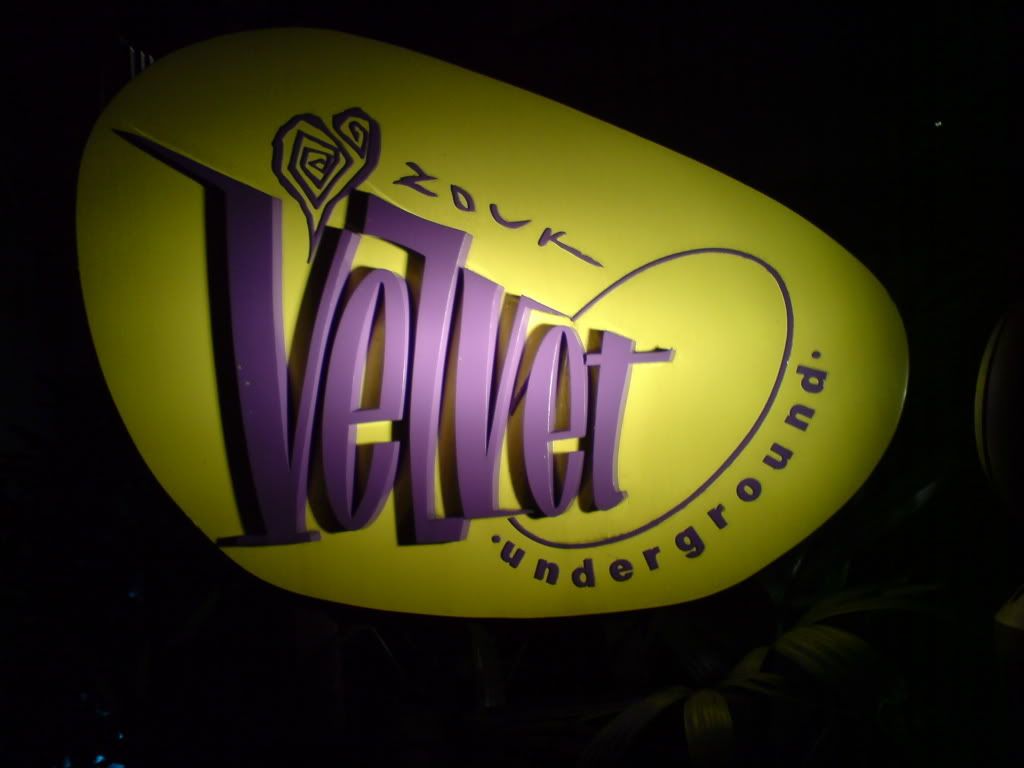 After we've had enough partying, we'll just leisurely walk down the Singapore river and enjoy the view, and finally take a leisurely walk back to one of the nicest hotels in Singapore, the Fullerton, which I would really love to have the opportuinity to stay in.
I guess it's possible, but It would only make my bank balance
look like this!
That's why, if you have time, just do it, and come down to Singapore and have a great time!
Indulge in the Uniquely Singapore Experience!