Being a full time university student can be very difficult - you often times can't seem to find the slightest bit of time left for yourself with the one million deadlines you have to meet on top of all the things you just have to do, like spending a little time with your family.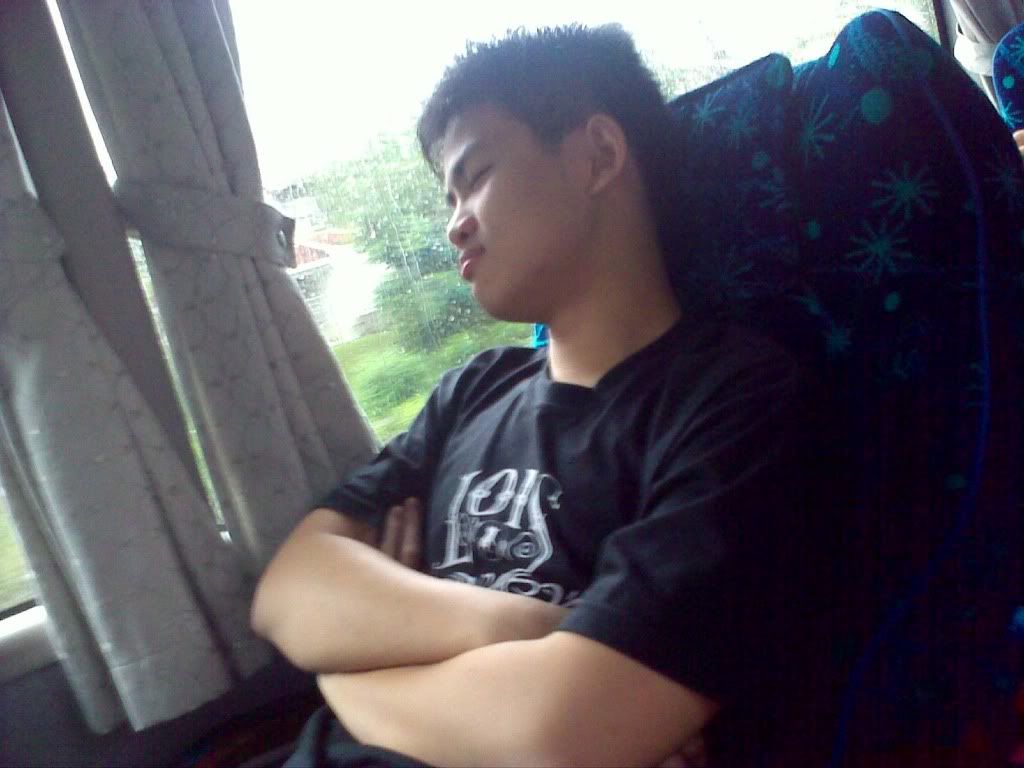 That's why you end up sneaking naps whenever you can!
All the work and the stress can be a real bummer, especially when you find yourself spending every last free minute with your face buried deep inside your books, squinting at your assignments with your eyes fully laden with heavy eyebags.
And that's made EVEN worse with all these blogging competition deadlines that I just HAVE to meet if I want to win tickets to the exciting upcoming
Nuffnang Regional Blog Awards
that just everybody has been talking about! (
Vote
for my dear friend
Terry
right
here
! He's an awesome blogger, trust me!)
But every problem man faces can be overcome with wits and cunning. Yes, I have a secret weapon aiding me in my quest against the evil ASS-ignments that have been terrorizing us all.
It is none other than the mighty
PRINGLES
!
With Pringles, life just seems so much more fun and exciting. I mean who thinks about their 1001 assignments that they have to complete when they're
KRRUNCHING
on wonderful Pringles? Not a soul, I tell you.
How to make a long bus journey instantly more
KRRUNCH
-tastic? Have Pringles with a friend!
Evidence of enjoying Pringles on the bus. Photo taken with awesome friend's new camera phone, of course.

Need to turn up the heat in the bedroom? Pringles are so powerful that their very presence manages to attract members of the opposite sex all the way up five flights of stairs, one very menacing magnetic gate and into one slightly cramped room to party with you!
Don't believe me?
KRRUNCH
ON THIS!
Pringles are just so miraculous that they managed to somehow attract a Nuffie into my room even though she spent the entire day working hard preparing for the beforementioned upcoming Asia-Pacific Blog Awards!
And if all that is still not enough to convince you that Pringles are the best thing ever, I just want to to know this one little secret that no one else is going to tell you - Pringles probably hold the key to an infinite source of clean energy. You physics geeks better start running tests on these heavenly chips right away!
Pringles are so powerful that they magically powered the extremely sleep deprived me to work through the night editing a video of never before released footage of how
KRRUNCHING
on Pringles actually empowered a little 9 year old boy with mystical Korean-boy-band dance powers. Seriously, don't even think of not checking the vid out.
That's just what its like when you're
KRRUNCHING
your way to good music!
(Please rate the video and leave comments for it would make the little boy in the video, as well as the not so little boy that manages this blog, very, very happy!)
So I guess it's back to
KRRUNCHING
away on those assignments! Really hope that I get the tickets as the little boy in the video really wants his older brother to go to the blog awards. Honest.
So Nuffnang, two invites for me please? Pretty please? Or I'll hold one of your Nuffies hostage by luring her into my room with Pringles again. Seriously.
Till then,
It's Krrunch Time, Get Playful!