Preparing for the upcoming Wira debate is all that I have been doing these couple of days, and we're giving it our very, very best.


But debating's not all about world issues and definitions. Not all the time that is.
Yes, debate sometimes can mean playing with big Rubik's cube when everyone else is stressing and trying to get their speeches right!
Let me get this straight okay, debate ain't all about boring speech writing and monotonous speech rehearsals! It's about great, close friendship forged deep inside the bilik tayangan. It's about having friends who'll you'll stay close with for years to come.
It's the truth!
And it's also about temporal bouts of artistic insanity.
It's the truth!
(Art done by Keefe.)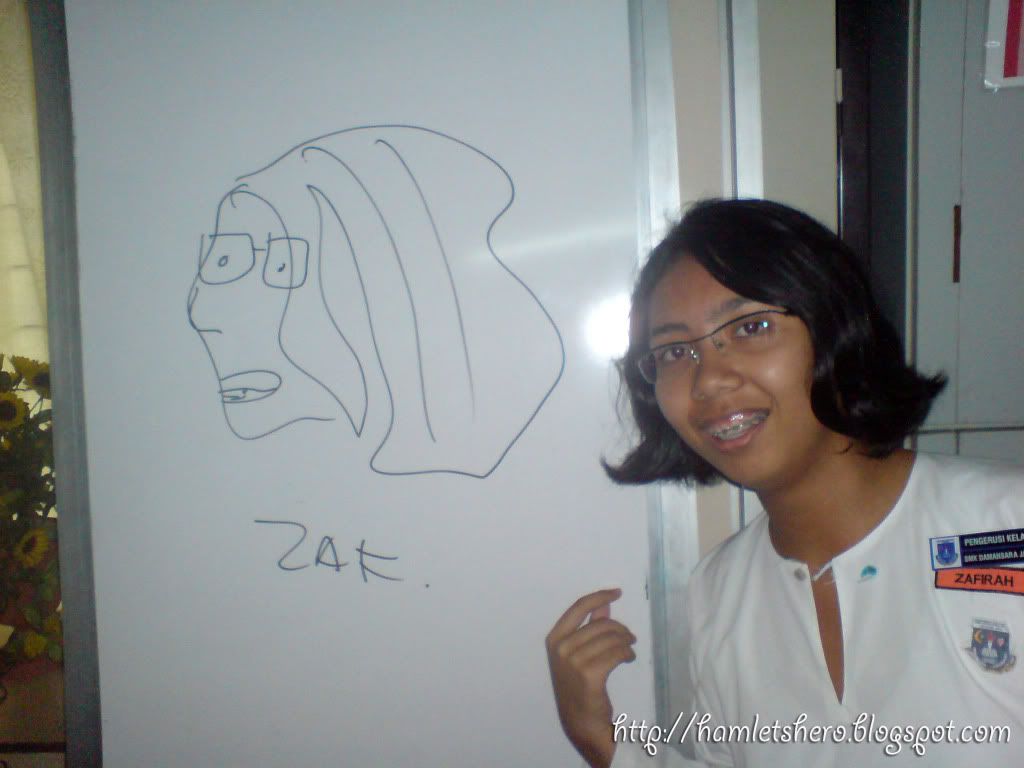 Zafirah!
Calvin!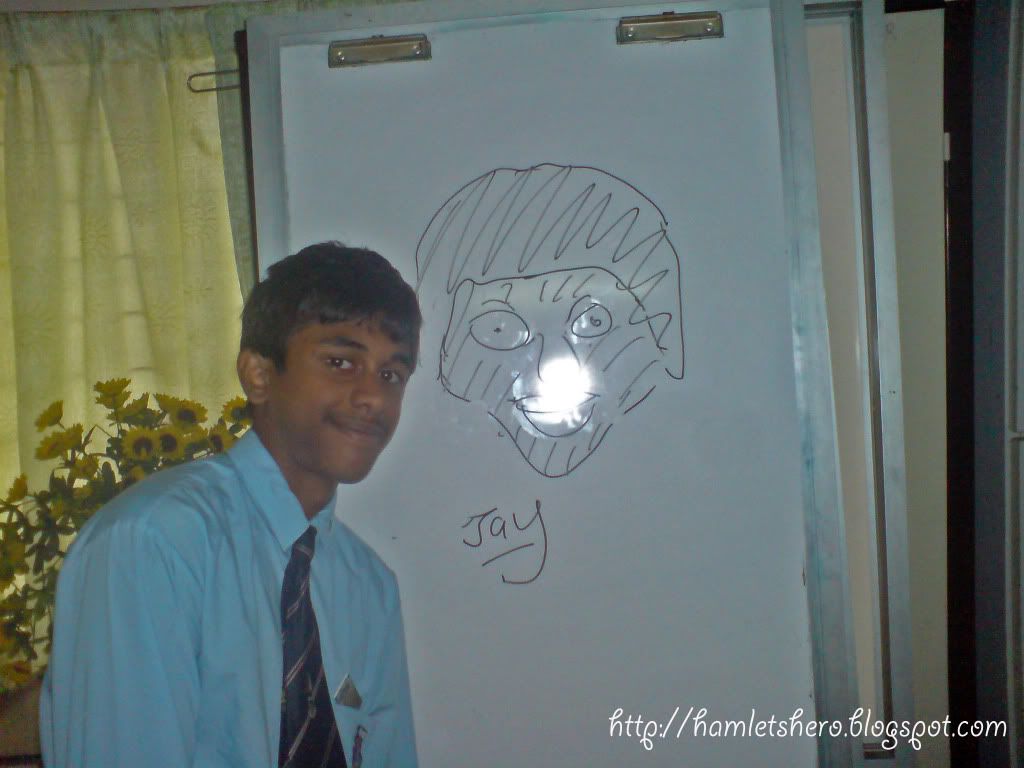 Jayshendra!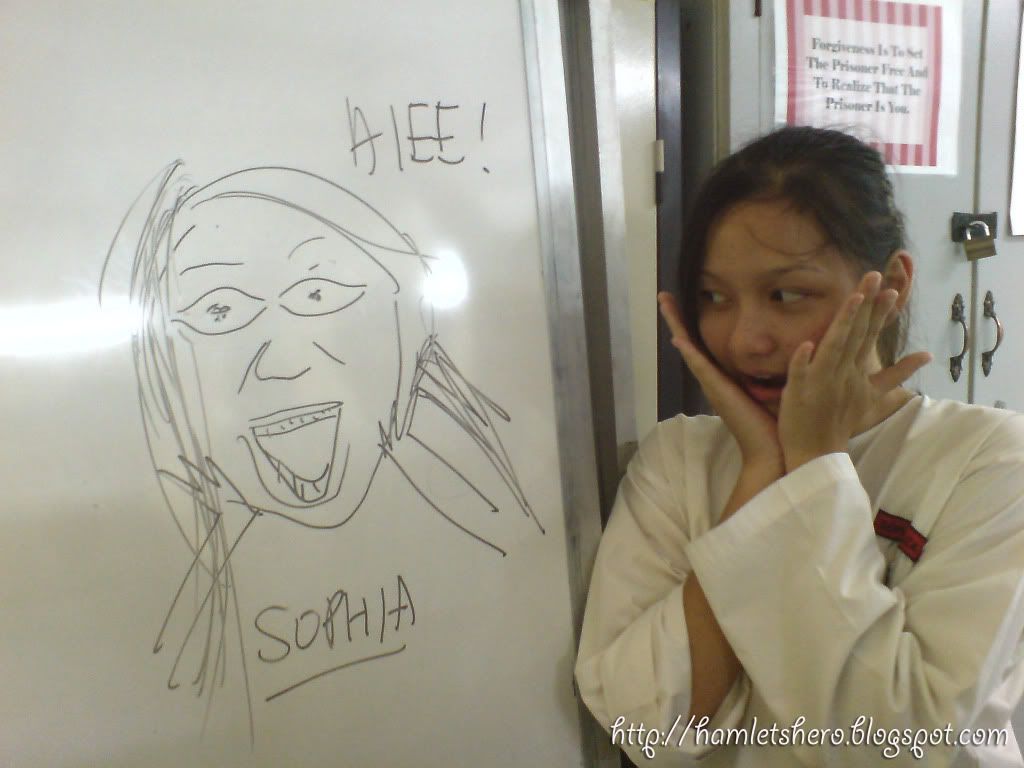 Sophia!
.
.
.
.
.
.
And yes, he especially loves me, because he made my picture *EXTRA NICE*.

Kevin!


Of course we had to get back at him. So we all chipped in to come up with something...... suitable.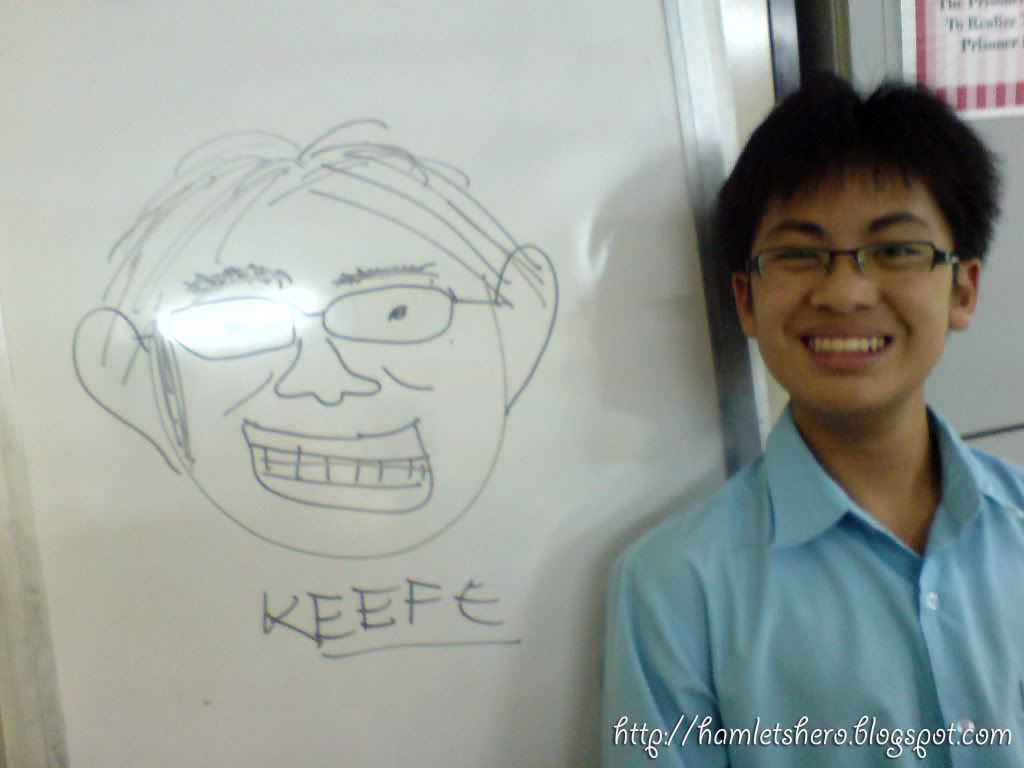 Keefe!
Told you it was suitable!
Keep on working debaters!
We're going to go ALL the way this year! IT'S THE TRUTH!