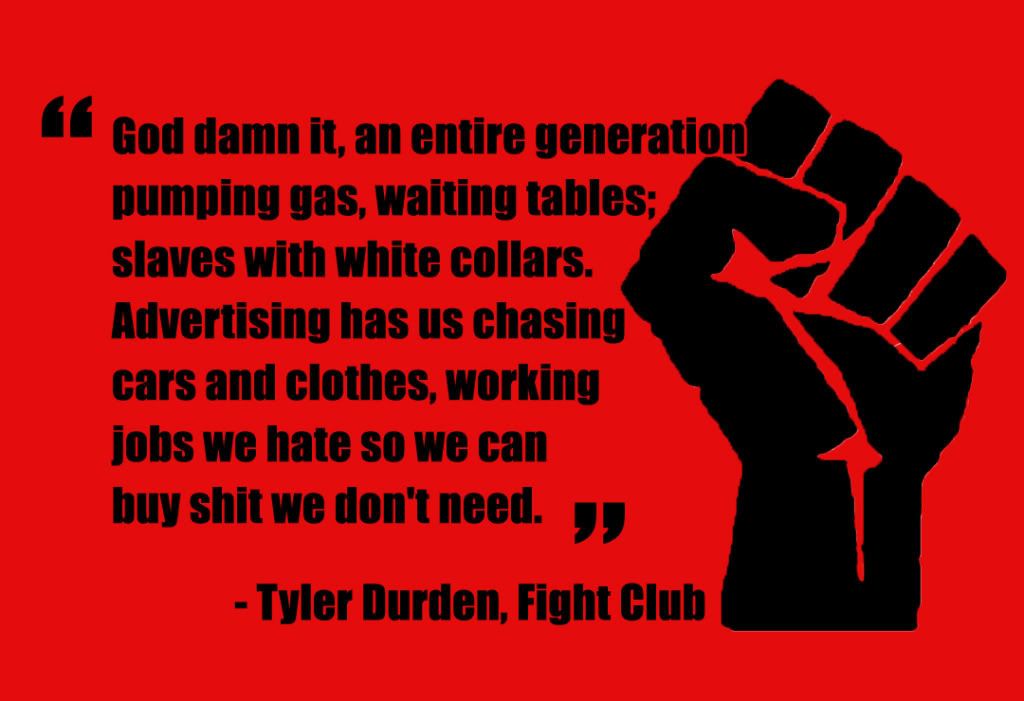 Sometimes modern life just feels so artificial, so out of sync with the natural order of things. Were human beings really made to spend prolonged hours squinting at tiny dots and splotches of ink on whitened tree pulp?

Do we really need another piece of IKEA's solutions to modern living to make our lives more complete?




"The stuff that you own ends up owning you."

- Tyler Durden, Fight Club
What ever compelled us to spend time in front of illuminated screens during our free time instead of spending time in the great outdoors anyway? Or walk around town with earphones on, with music blasting away, blocking out the real world outside?
Why do we, in this age of enlightenment believe that we need a degree to give us the permission to succeed in life when we all do possess so much potential inside anyway?
Have we all become so disillusioned with our world, with our lives revolving around so many things that don't seem to have a real connection with what's real, like slogging away for exam grades, or working for money.
Our lives have become so safe and routine that most of us don't even know what it means to risk your life in a fight anymore. Most of us have never even seen where the food we eat daily comes from before!
We're just not made for too much modernity - too much time online, too much television, too much blaring music too much safety and security. We forget that we need time outside with nature, physical exertion, time to meditate in contemplative silence and to feel the rush of adrenaline when we experience danger.
There's no adrenaline rush like the one you get before a fight - the heightened sense of perception, the thumping heartbeat - suddenly your mind focuses only on what's at hand, the fight itself.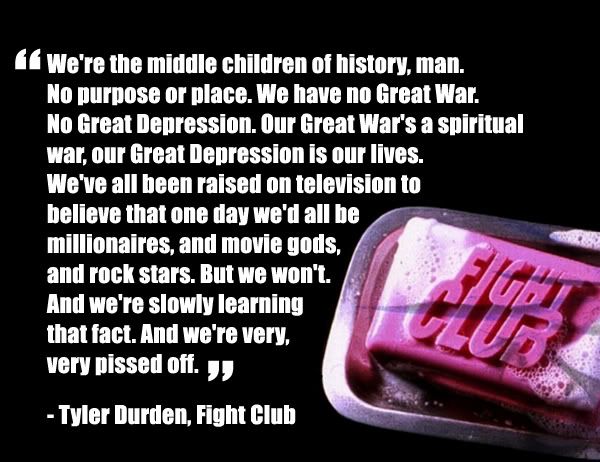 Each punch that hits you sends a shock through your system - it wakes you up, the pain makes you feel alive again. As hurt as you are, you know that you got to push yourself to your limits, or you're going to lose the fight. You're going to return even more bruised than the person in front of you. So no matter what, you give it your best shot. There's no reason to do any worse than your very best.
Perhaps that's what it takes to make us feel alive again, to feel what's real in our increasingly artificial world.