Earlier this morning I received SMSes from Roger and Chuan that sounded a little bit like this:
Roger: Eh, our pictures are in the newspaper lol!
Chuan: We appeared in the newspaper already!
And I had no way of checking that article out as I was still on Pulau Tioman meditating and contemplating life.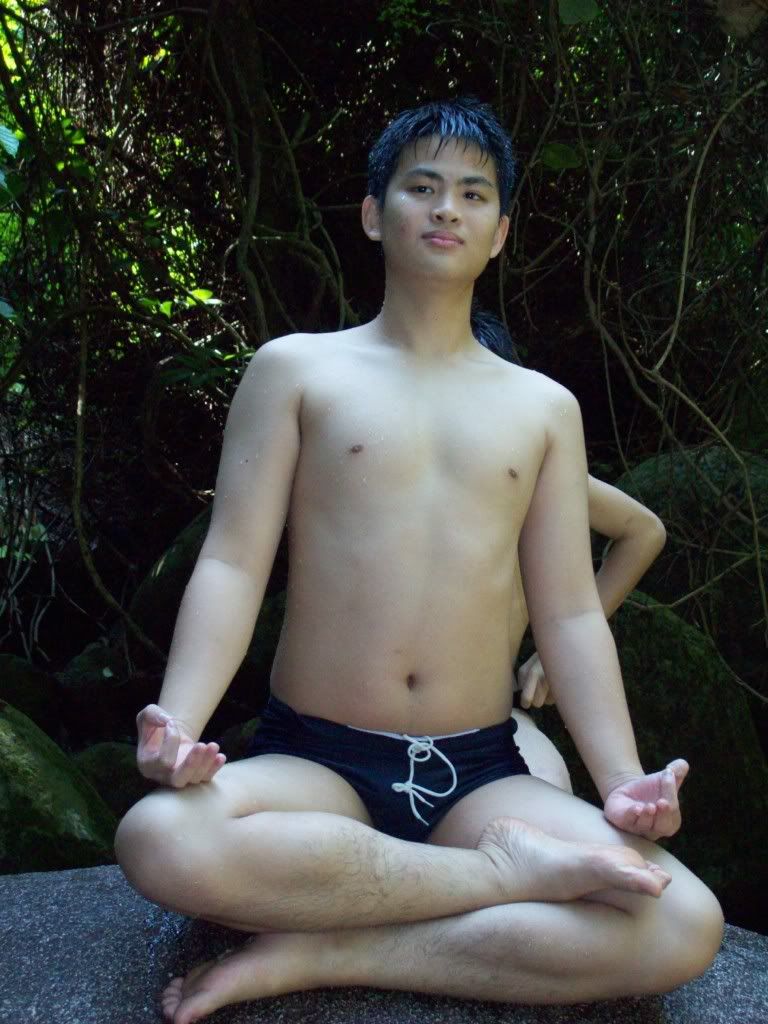 I was serious!
I've just got back from a wonderful family holiday at Tioman, but now since I can't find a copy of the Star for sale, I got to wait till tomorrow find someone who has a copy. Oh well.
Thanks for all the encouraging comments that I have been getting over the past week. It really is heartwarming to know that people out there share my crazy sense of humour and that I am not alone in my quest to do crazy, crazy things.
Expect more to come from this space, and I'll post a scan of the article when I can. Cheers people!
Update:
Here are the pictures from Star Metro! But sadly they were far from flattering.
Seriously.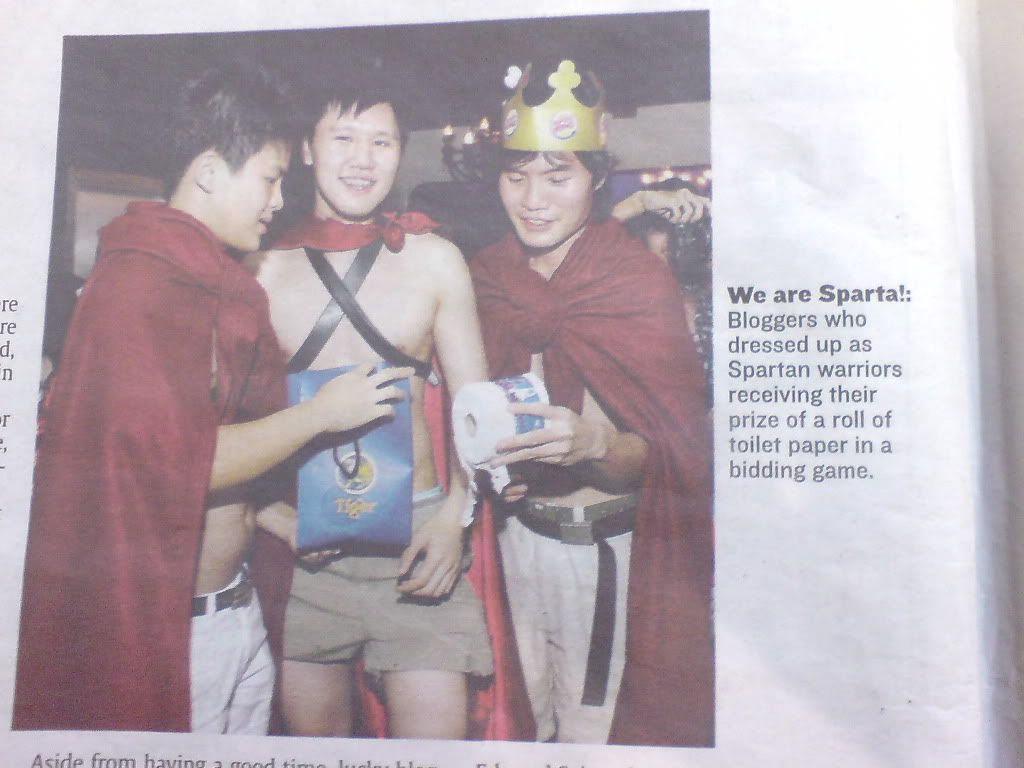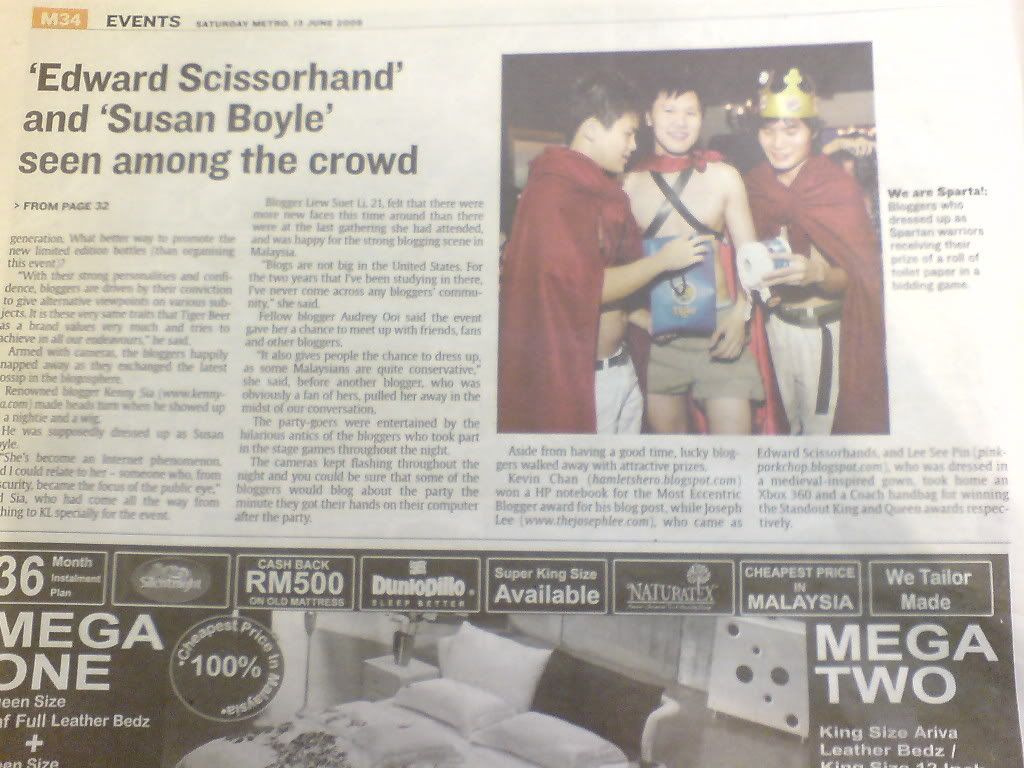 Oh well, but it's still the papers! (: