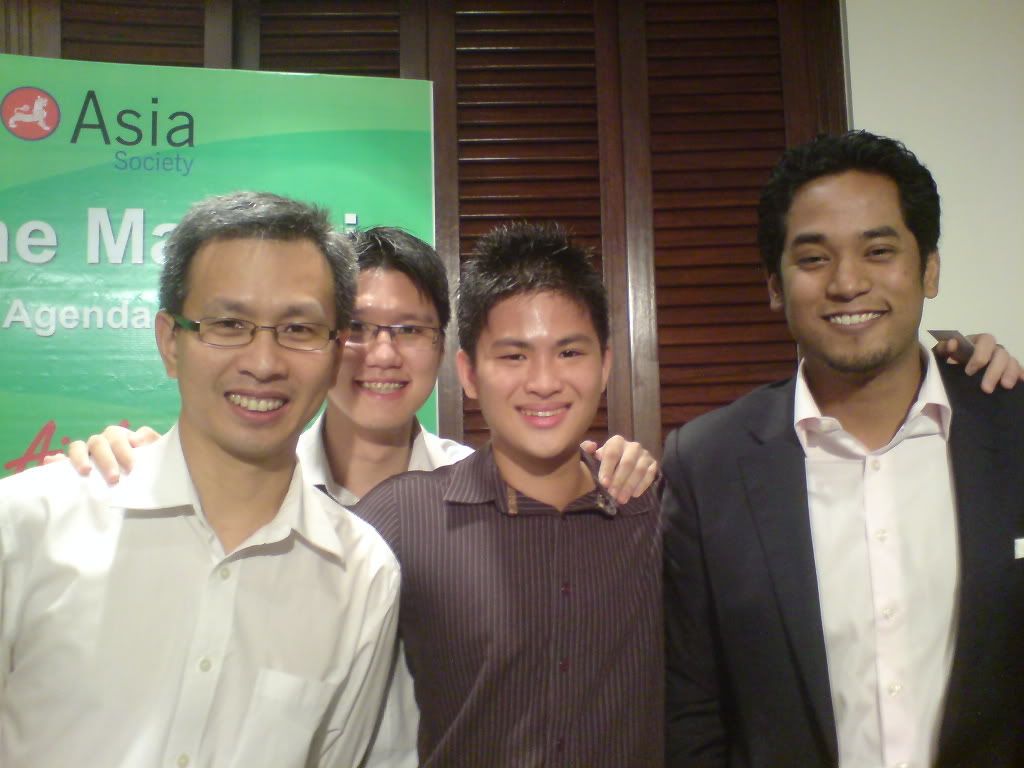 Had the chance to see Tony Pua and Khairy Jamaluddin verbally spar and entertain us with their wisecracks yesterday at the "New America, One Malaysia" forum at the JW Mariott Hotel yesterday.

They were so damn funny that Andrew Loh even went on to comment that they should form a comedy duo. I totally concur.

How does Tony and Khairy sound to you? I bet they'll beat Phua Chu Kang any day.