If there's a cousin I really care about enough to dedicate an entire post to, instead of being lazy and just sending him an ecard, it's him - Andrew Ong Seh Jin. Andrew, you've hit your twentieth birthday and I guess 20 years - two whole decades - is indeed a milestone. Thinking about how far we've both come in life makes me reminisce of all the times we've had together, and it brings me all the way back to the very first memory I have of you.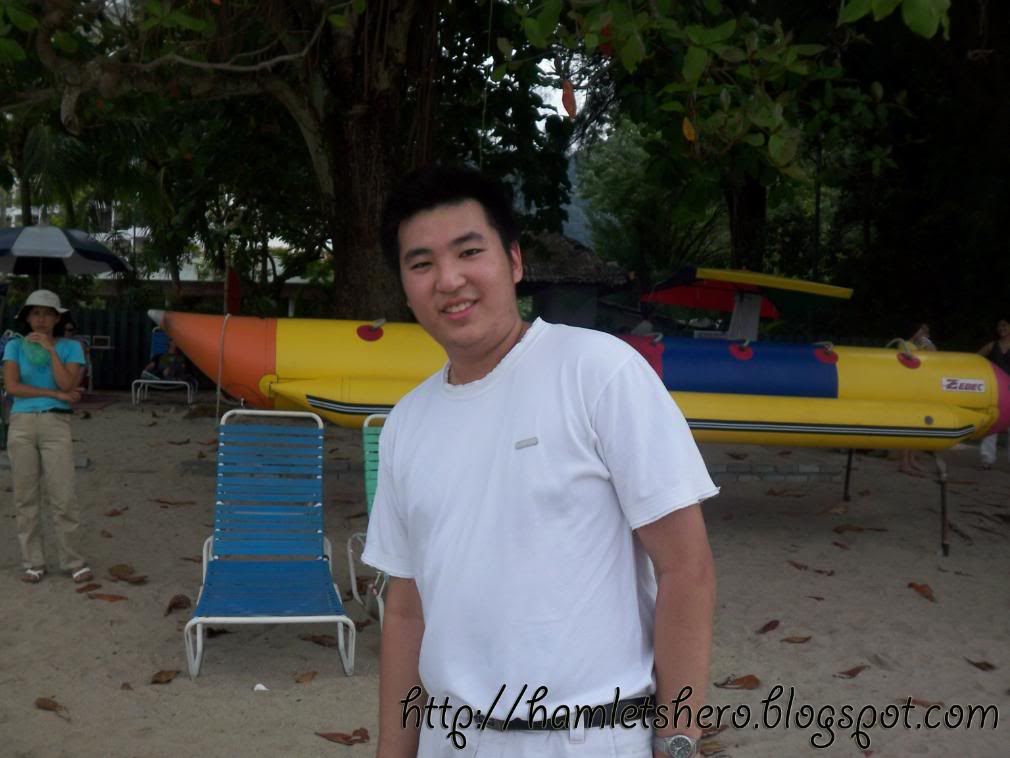 My earliest memory of him was when we were both very little and he was still living in Australia. We met in Alor Setar, the hometown of our mothers, when we both happened to go back and visit our maternal grandparents. I still remembered that he brought his new Nintendo game system back, and he was proudly using a gun to shoot down electronic ducks on Ah Ma's old TV.


He was just one year older than me, and he was the
one
cousin of mine who was closest to me in terms of age. It was just a matter of time till we became closest buddies, and we did.
He was the one person that I would look forward to see every holiday. We enjoyed each other's company then, and I'm glad to say that we still do. We spent all the time we could together every holiday, getting together to let our imaginations run wild and imagine other fantasy worlds, or to fight with our pillows and blankets in the dark.
Eventually, he moved to Singapore to study there. It was a godsend. He was so much nearer and I could see him so much more often. Since the internet was still in its infancy then, we wrote to each other when we were busy with school.
I still remember lying on my marble floor, black pen in hand, carefully penning out a letter to my beloved cousin. I can also remember my excitement when I got letters from Singapore addressed to yours truly.
We did everything together; we got Digimons and played together when it was all the rage; we got into Magic: the Gathering, the collectible card game, together; and we even got Game Boys so we could play Pokemon together. Having you to play with made everything so much more fun.
The years went by, and adolescence came. We started thinking about the opposite sex. Thank God I had you to confide in. I still remember our deep conversations about life, beauty and love that lasted all the way into the deep nights. I can still say that I still look forward to those talks we had when everyone else were last asleep. Come back soon ya?
Another year has passed and I hope you know that I wish you the very, very best. My parents always talk about how nice and smart a person you are and I can never agree more with them. Just know that all of us here are wishing you all the best on your twentieth birthday. I hope to celebrate many, many more happy birthdays with you.
Have a HAPPY, HAPPY BIRTHDAY, ANDREW! Wishing you many happy returns all year! Know that your cousin a whole continent away always has you in his thoughts and sends you his love. Let's never stop staying close. We love you so much.
Just hope that you and your family are great and are in good health always. Can't wait to see you again cousin!
HAPPY BIRTHDAY!