Went out this afternoon with my cool dad. Guess what we did!'

Here's a clue 1!


Clue 2: It can get noisy!
We were at the national shooting range in Subang! We were there for a makan session with a friend of my father's and after having the delicious curry and steak pies prepared, we all decided to get some shooting done. Lock and load people!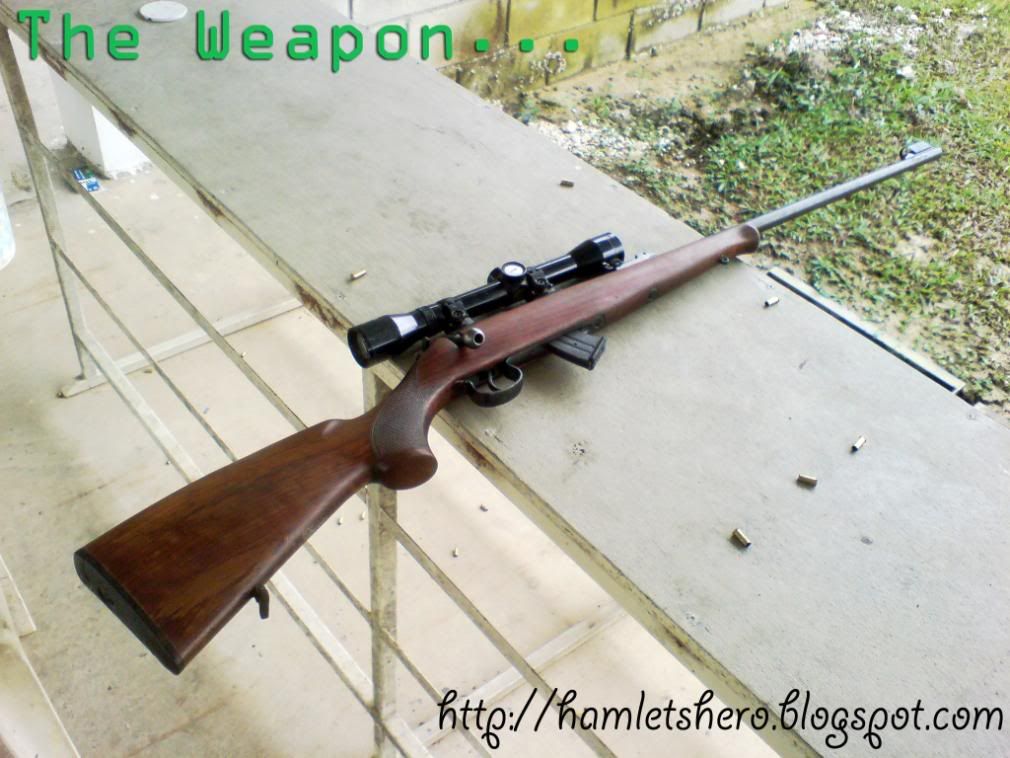 As this was my first time shooting, we decided to use the .22 standard sports rifle. It's a pretty quiet and accurate gun with very little recoil.
After getting our ammo and targets from the store, we were good to go! Dad was pretty good with the rifle and was really consistent with his shooting.