Today was the last day of school before the Chinese New Year holidays, so the school was in pretty much of a festive mood, with many students (and teachers alike) absent. Since there were so many absentees, most teachers (including yours truly) decided that it would be a 'lighter' day today and cut the students some slack today.

Managed to meet up with Pn. Cecilia, my form teacher when I was in Form 4 and Form 5 earlier today before class. Thanks to her help and guidance, I feel that I am now more capable of helping my moral classes do well for their upcoming exams. I just hope that I can do my best for them and to inspire them to reach greater heights. Guess things have only got better since I stepped back into DJ and now I only have to figure out what I want to do with my classes for civics.

What happens when I don't properly plan my civics lesson:

1. They start daring each other to do stupid things. (: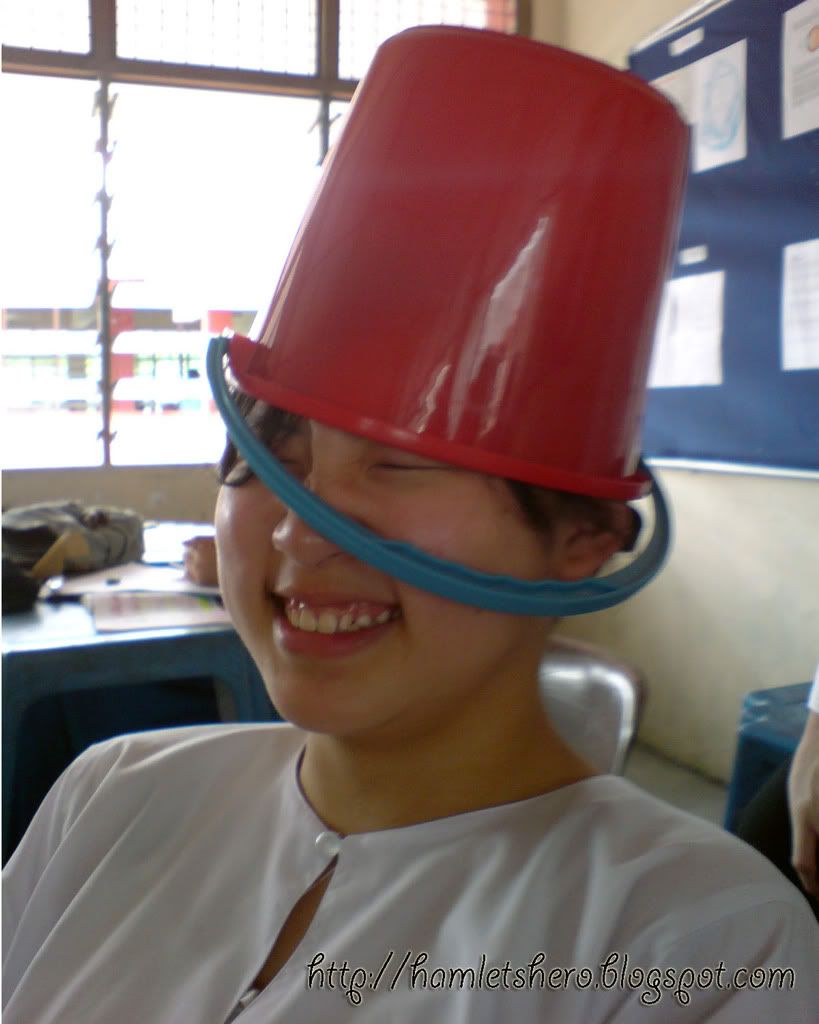 2. Guys start falling in love with each other!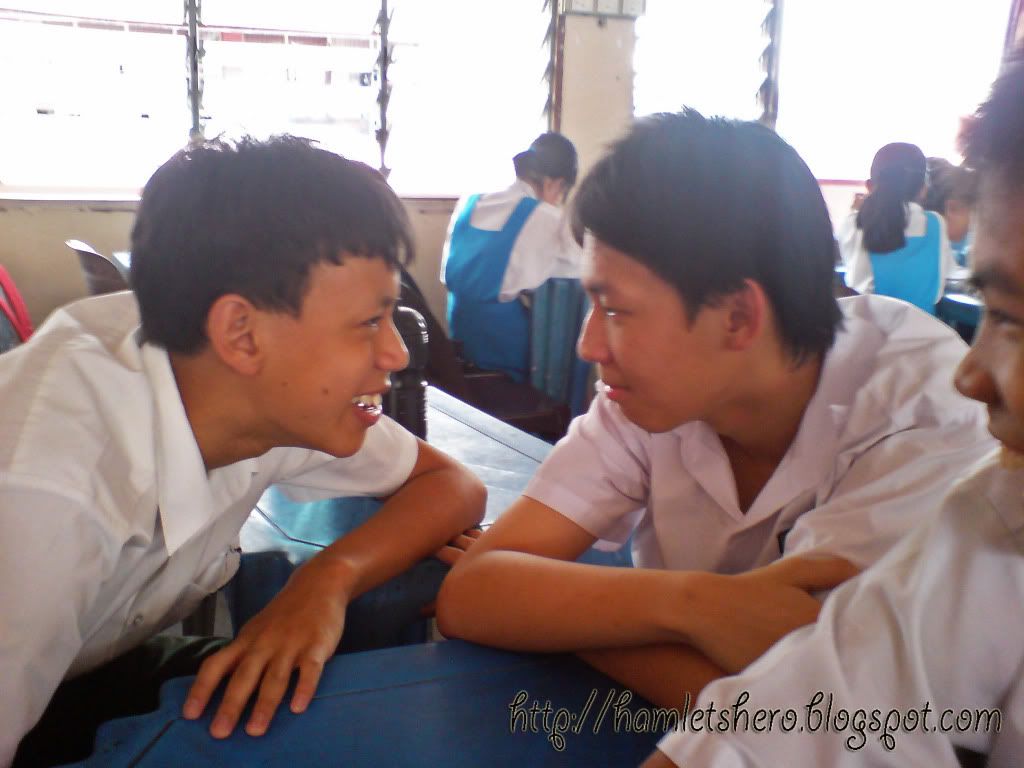 For the uninitiated, civics is a new subject that was only recently introduced. It is basically Malaysian moral education which is untested in the SPM. It's objective is to inculcate good values such as family unity and patriotism in students. While such an aim is indeed worthy, the means of achieving that aim, the recommended syllabus for civics is idiotic. What most civics teachers are doing is that they are using the recommended textbook and making their students answer questions like any other textbook. I strongly believe that this method is not the best way inculcate values in students. Will students begin to love their families more just because they were told to do so in class? Will they begin to be more patriotic when they still believe that our country's racial politics is still screwed up? I definitely do not think so. I just hope that I can make them (and myself) see that this world is not as screwed up as we think it is. And yeah, I hope to come up with a way to do that which is not only effective, but fun as well.

But all ain't bleak. I must say that this batch of temporary teachers, Patrick, Chong, Tysern and I, are the coolest temporary teachers that DJ has ever seen! No kidding! You guys should see how much the kids love us! Watching Tysern and Chong playing with the kids all through recess was also really heartening.

Where else do you get free motorcycle rides around the school compound after school hours?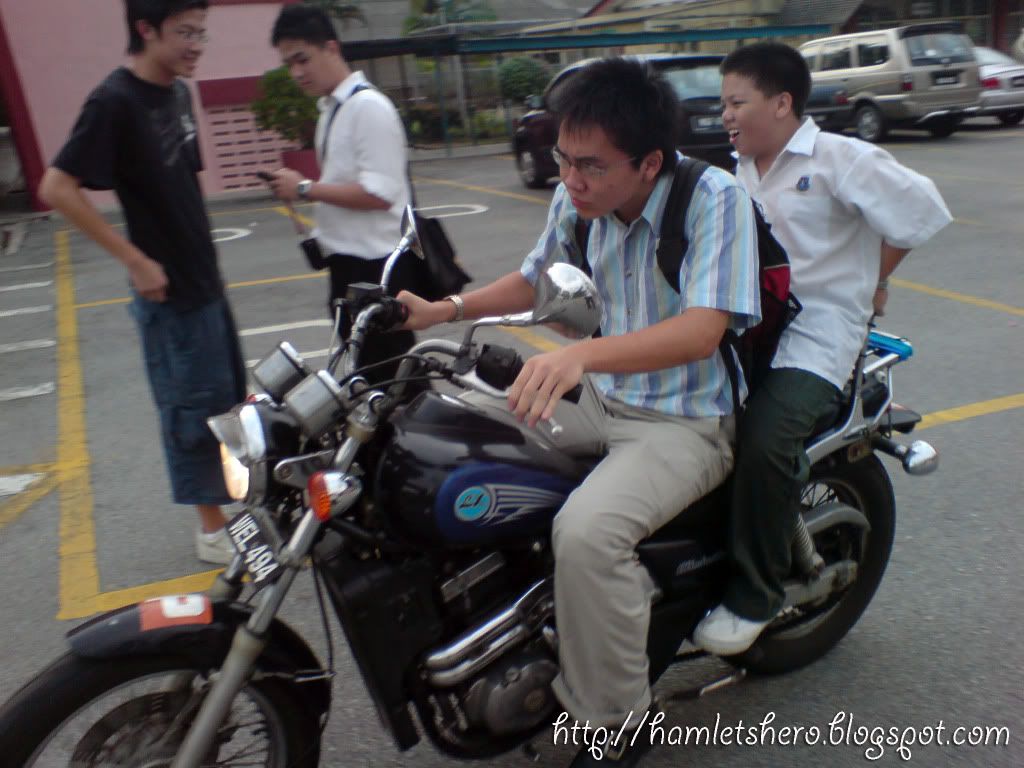 Only in DJ, I say.

I'm really thankful to have such a cool bunch of kids, and I really hope that I can impact their lives in some way or another. DJ BOLEH!