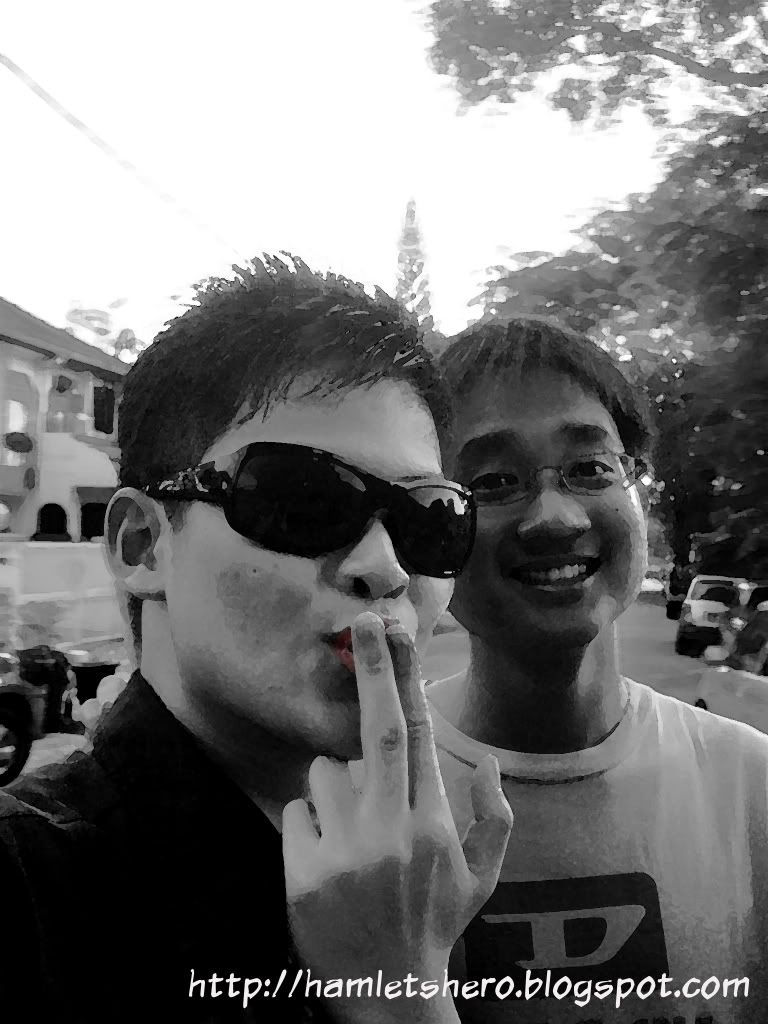 Let's party, baby!

It's been nearly a week since I left SummerHill Realty and I'm writing this post with mixed feelings. One one hand I'm glad that I now have the time to do a lot of the things that I really wanted to do this week, and on the other I feel that the past week could have been still so much more.

This is how I spent the past week:

1. Reading
Or more accurately, reading all the motivational literature that I have scattered around my room. I'm still trying to finish "Awaken The Giant Within" by Anthony Robbins and this new book I bought, "Secrets of the Millionaire Mind".


I found that reading really helps give me this calm sense of focus that I really need, and it's always great to learn something new. While some of you out there may argue that books don't really teach us anything new, they really serve as good reminders of the things and the habits that we should practice to live an enlightened life, and that's exactly what the doctor ordered.
I've been reading more than traditional books too! I've also been reading some ebooks and trying to master photoshop too (which explains the above photoshopped picture)!
2. Exercising
Yep, I'm still trying to get that buff body and while I'm not quite there yet, I'm quite happy with what I've achieved so far. Guess I still have to continue cutting the carbs and running more!
I'm also thinking of increasing the types of exercise that I'm doing these days. The more I think about it, the more that dance seems like something that I should take up. Any nice, sweet, dance teachers out there want to coach me? (:
3. Watching TV
Well... technically I haven't been watching TV, but I have been sitting in front of the computer too for hours on end watching episodes of Gossip Girl (yes I know that I'm pretty slow here!) and Pushing Daisies, as well as the occasional movie or two.
I must say that as unproductive as TV is, Gossip Girl and Pushing Daisies are really two great shows to catch! But now that I'm done with them it's time to spend time more productively!
4. Preparing for the Nuffnang "Wild" Party!
Yes, I'm invited! And it's going to be one cool party! The only problem is that I have no idea what I should wear! An animal costume? I don't have one!
Anyone out there can help me? I've been thinking of a Beastmaster-ish furry costume complete with fur underwear but I really don't know of any good fetish shops where I can get that kind of wear nearby! Help anyone?
Guess I got no choice but to run all over town looking for something later today!
To all Nuffnang bloggers going to the party too this Saturday, see you there!
Hamlet's Hero out.