After blogging like a mad monkey for about slightly over a month, this is what I've earned from nuffnang.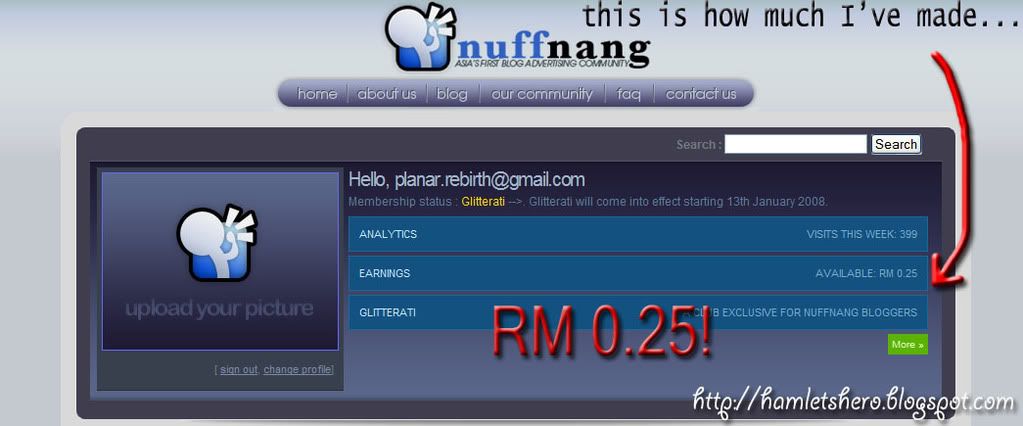 Twenty five cents!

Twenty five cents? What can that buy? Perhaps a Hacks sweet from a mamak shop?
After hearing so much about how nuffnang has done so much for Malaysian bloggers and seeing how much it was publicized by bloggers like
kennysia
and
pinkpau
, really, RM0.25 is a really small amount of money.
And that was with me promoting nuffnang to all my Malaysian and Singaporean blogger friends as well! Shouldn't I get paid for that?
Anyone knows how to make more money out of blog advertising? I'm definitely all against prostituting my blog, cause its more for my personal use and for me to keep in touch with my friends, but it would really be great if I can make a little money off this, like kenny sia does.
Till then, when it comes to making money off my blog, I've got my
tulan
face on.