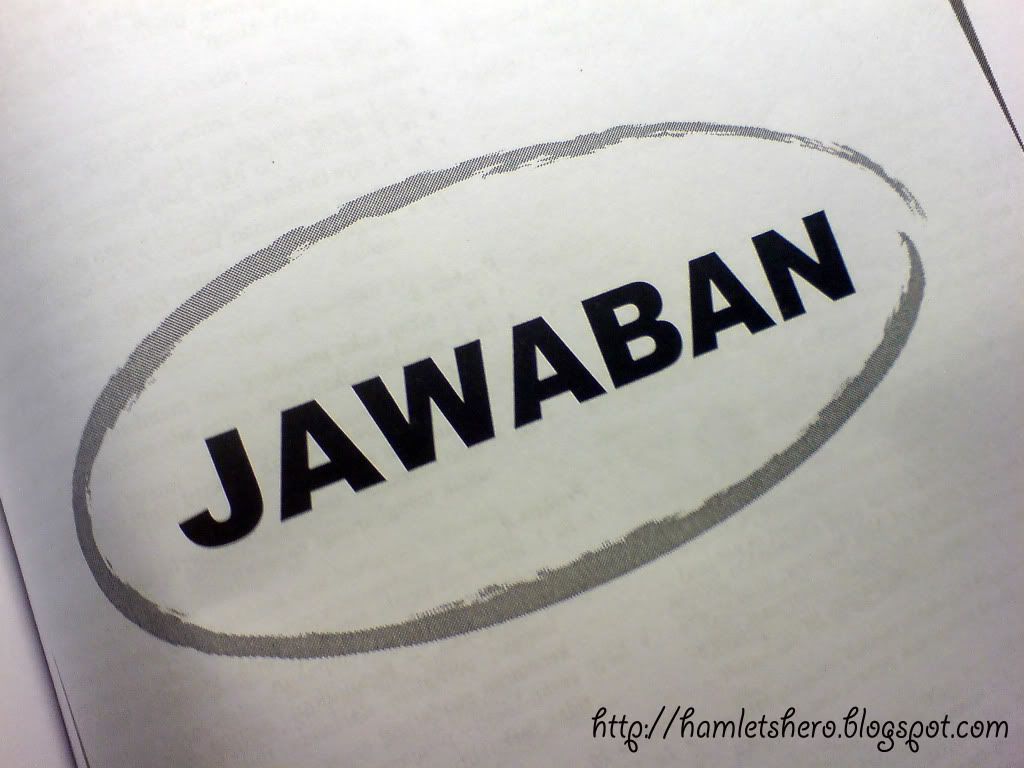 Guess my horror when my brother Keefe showed me this.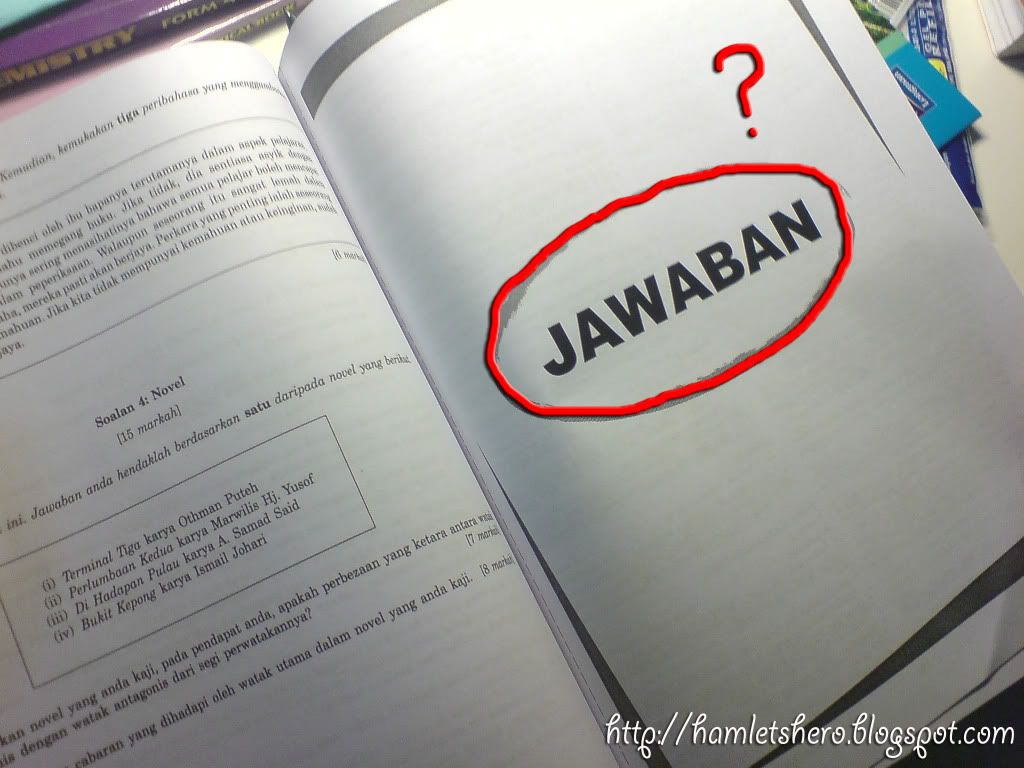 Jawaban?
Whats next in the series of errata for the Malay language? Will "alat kelengkapan" become "alat kelengkaban"? Will "ungkapan" become "ungkaban"? Why the need for this change? Will Malaysians need to go to school again every 5 years to update our tatabahasa (Malay language grammar)?
Guess for the layman, "jawapan" will still stay "jawapan". But will this change Malaysia's version of Who Wants to be a Millionaire?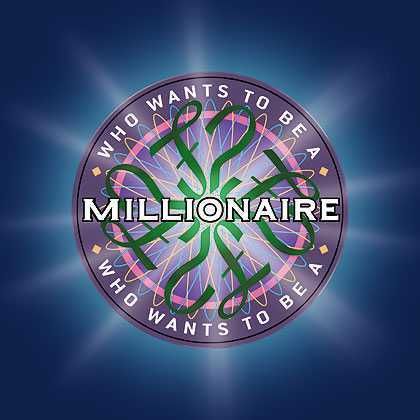 Imagine Jalaluddin Hassan, saying his slightly altered trademark line in the next season of Who Wants to be a Millionaire, Malaysian edition:
"Adakah ini JAWABAN muktamad anda?"

"YAAAAAAAAAAAA!!!!"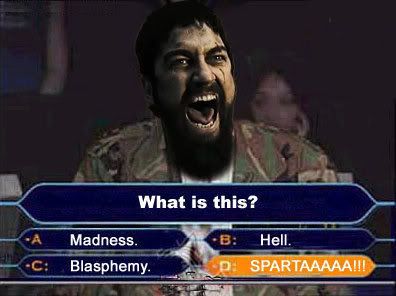 Changing the language just to suit the whims and fancies of the Dewan?
THIS IS MALAYSIAAAAAAAA!!!