My name is Kevin Chan.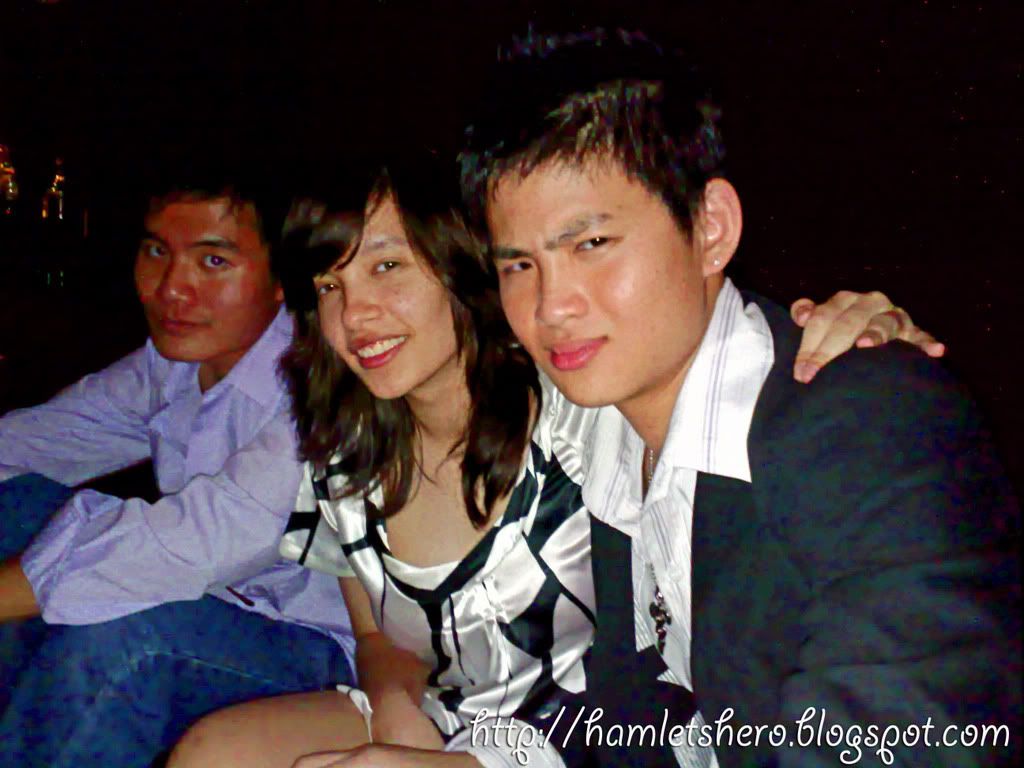 (From L to R ): Roger, Ginik and Me.

I live in Petaling Jaya and I used to study at SMK Damansara Jaya. Interests of mine back then included debating, public speaking and competitively playing the Magic the Gathering trading card game. Things weren't perfect, but they sure were cool. I had friends around who I greatly enjoyed the company of, things were going great in my life, I was winning competitions, studies were great, I was rocking. Then that chapter came to a close and my life just took a wild turn.
I didn't expect it, but I was offered the ASEAN scholarship to complete my pre-university education in Singapore. Thinking that it'll open up more doors for me, I abandoned my plans to do my A-levels in Taylors College and study in Singapore.
I said my goodbyes to the people that mattered to me and we promised that we'll stay in touch. Then I was whisked off to McNair Lodge, the awfully prison-like hostel that was about to become my new home for two years. I must say that my time there was great though, I made new friends of various nationalities and we really had a great time there despite all the studying. Great friendships were forged between us after all the hell that we went through together.
But it wasn't all great. The internet at McNair was often non-existent. The connection was slow and unreliable. I kept getting cut off when chatting on MSN with my closest friends. We began to drift apart.
Thank God I have my friends in Singapore who were there for me when I was down. Without you guys I really don't know what would have become of me. To all of you, thank you so much for being there when I needed you. It meant a lot to me, it kept me sane.
We had great times together, and things were going great for me. Once again, I had people to talk to when I have an emergency, and people who would listen to all my little problems. Things seemed better.
Then it all ended, again. The A-levels flew past and I had to leave them all once again, even my Panda Princess.
I had to say bye to my Hello Panda.

So I am here, back home once again. Due to the really bad internet in McNair, my MSN contact list is horribly updated because I rarely saw the need to add contacts in Singapore. Guess that was a bad move, cause I really have very few college friends to talk to on MSN now. Talk about planning for the future eh?

To make things better, a ton of my friends back in Malaysia are now studying overseas or are just busy these days. It kinda sucks to have my social circle here reduced by so much so suddenly. So if you're out there reading my blog and want to get to know me just drop me a comment or something. Just let me know who you guys are! You readers are the reason I blog and I would definitely love to hear from you. If you're from my past, I would so LOVE to meet you again! The few friends that I've met up with recently, really good friends of mine have reminded me that you guys mean a lot to me and we should keep in touch.

Just feel torn between my life here in KL and my friends all back in Singapore. If only I could have all you guys in one place, life would be so much better and things would be so much easier. But there's just no use complaining, just got to pick myself up and make things better.

I'm getting my life back, whatever it takes.